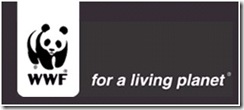 Executive summary from a recent joint research project between Microsoft and the World Wildlife Fund on the benefits of 'regularly working outside the office' which itself contains some of the headline findings and stats…
Despite the apparent benefits offered by the "New World of Work," the number of employees regularly working outside the office remains low:
• "Microsoft recently sponsored a study by the World Wildlife Fund. The study found that 17.5% of U.S. employees work outside the office at least once a month, with the average doing so 2.7 days per month, while 8% of European employees work outside the office at least once a month, with an average of one day a month."
This missed opportunity negatively impacts productivity, employee engagement and the environment:
The average commuter around the world travels 3,000-5,000 km (approx 1,800-3,000 miles) a year back and forth to the office. For three quarters of Americans, that's 50 minutes a day traveling alone in traffic. Over the course of the year, commuting results in 350 Mt of Co2 released into the atmosphere and untold hours of unproductive time spent by employees sitting in stressful traffic congestion.
The costs associated with failing to realize the benefits of the "New World of Work" will only grow as companies become more global and decentralized:
Collectively, air and road travel are expected to account for approximately 1,370 MMT of Co2 emissions in the U.S. by 2020.
Technology is no longer the main obstacle preventing organizations from embracing flexible work. Organizations can replace many high carbon activities with flexible work arrangements, virtual meetings and other solutions already enabled with today's unified communications technology. While the solutions are beginning to be used on a wider basis, the enormous potential to drive down global carbon emissions and inefficient business costs with unified communications technology has yet to be realized at scale:
The World Wildlife Fund estimates that increasing telecommuting and virtual meetings 'could, without any dramatic measures, help to save more than 3 billion metric tons of Co2 emissions in a few decades; this is the equivalent to approximately half the current U.S. Co2 emissions.'

In the US, reduced commuting accounts for 75% of the potential savings, with the other 25% coming from reduced air travel. Savings on this level are possible when flexwork is embraced at scale – with 30-45% of workers are flexworking 2-4 days a week and 1/3 to 2/3 of business trips are replaced with virtual meetings.