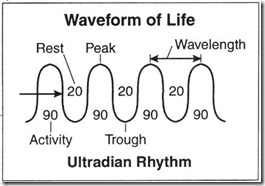 People are not machines. White collar factories were set up on the premise that banks of workers could methodically work their brain all day long the way a blue collar work would work their muscle all day. As it happened, even muscle work had its limits as identified by Robert Owen (born today in 1771)…
"In the late 18th century, when companies started to maximize the output of their factories, getting to running them 24/7 was key. Now of course, to make things more efficient, people had to work more. In fact, 10-16 hour days were the norm. These incredibly long work days weren't sustainable and soon a brave man called Robert Owen started a campaign to have people work no more than 8 hours per day. His slogan was 'Eight hours labour, eight hours recreation, eight hours rest.' It wasn't until much later that Ford actually implemented the 8 hour work day and changed the standards. One of the first businesses to implement this was the Ford Motor Company, in 1914, which not only cut the standard work day to eight hours, but also doubled their worker's pay in the process. To the shock of many industries, this resulted in Ford's productivity off of these same workers, but with fewer hours, actually increasing significantly and Ford's profit margins doubled within two years. This encouraged other companies to adopt the shorter, eight hour work day as a standard for their employees."
Modern day managers are similarly shocked by companies who today double the flexibility of work and achieve proportionate returns of productivity.
These limitations of physical endurance are all the more acute and volatile for intellectual output as described in Huffington Post's piece "The Origin of the 8 Hour Work Day and Why We Should Rethink It"…
"The basic understanding is that our human minds can focus on any given task for 90-120 minutes. Afterwards, a 20-30 minute break is required for us to get the renewal to achieve high performance for our next task again. So instead of thinking about 'What can I get done in an 8 hour day,' I've started to change my thinking to 'What can I get done in a 90 min session'."
The article has a brilliant explanation for this productivity dividend of flexibility – the Ultradian Rhythm. The UR reinforces my predisposition to never have a meeting last longer than 90 minutes.