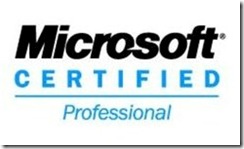 Microsoft has long pioneered innovations in the workplace through the use of technology and the current trend of 'Dynamic Work' is no exception. It was my personal work in this area during the most recent years of my tenure at Microsoft where I got an up close perspective on the accelerating changes happening in the workplace typically enabled by technology.
One of the ways Microsoft's helps companies to exploit new technology is through its Enterprise Agreements (EA) and Software Assurance (SA) programmes. These licensing services not only provide easy and discount price access to the latest technologies from the Microsoft stable, but also include a range of services and extras to assist companies in their adoption and best use of those technologies.
One of the services available is 'Business Value Planning Services' (BVPS). EA and SA holders can use vouchers included in those agreements to get up to 15 day consulting engagements free of charge. The services are provided by specially certified Microsoft partners.
"BVPS is designed to help customer Business Decision Makers (BDMs) develop a plan to leverage the strategic value of the Microsoft Information Worker (IW) platform by improving an impactful business process, working with the customer to document, analyze, optimize, justify, sequence, and propose a plan to improve their business using Office System. We provide a reliable, repeatable process for certified BVPS partners to conduct, and be compensated for 3, 5, 10 or 15-day engagements according to the level of their customers' Software Assurance benefits."
One of the firs things Dynamic Work Limited did when it set up this year was to get its BVPS certification so businesses with EA and SA benefits can use them to engage Dynamic Work to explore new ways of changing their business and how technology can pave the way.